AJ Fox Compliance - 5 things to consider when in a hurry to hire a permanent employee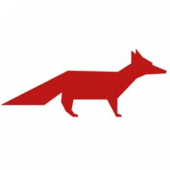 This is a situation we frequently see*, a strong candidate is under consideration and would normally be requested for interview, but for the 3 month notice period that does not sit well with the urgency of the hire. Here are a few things we think are important to consider when you have an urgent need for a permanent employee:
1. Is Filling the Role More Important than Hiring the Right Person?
Nearly every role that we work on is briefed on an urgent basis and we understand the pressure vacancies can put on teams, especially in Business Acceptance functions. However we never think this should trump the aim to hire the best person for the job. The risks have to be carefully weighed up. In the long-term hiring the wrong person for the role is likely to do more damage than the short term impact of leaving a role vacant for longer. Remember, the Hare might have got out of the blocks more quickly, but it was the Tortoise that won the race.
2. You don't have to Hire them if you Interview them - but you do have to Manage Expectations.
Honesty really is the best policy in these circumstances. We don't need to be scared to tell a candidate that their notice period could be a hurdle; candidates understand that a long notice period might be a disadvantage, but that does not mean they don't still want a chance to show you why you should wait for them. As long as we are honest with candidates about this then expectations can be managed accordingly. Recruiters should be having these conversations ahead of interview so that candidates and employers arrive at the interview on the same page. Interviewing a candidate on a 3 month notice period is not a hard and fast commitment to delaying the hiring process but it gives you the opportunity to more accurately weigh up the risk/reward of taking the extra time to hire this candidate.
3. Start the Clock Ticking!
We frequently work with clients who do not interview candidates at the beginning of a search due to long notice periods, only to find themselves a month down the line coming back to the very same candidates having not found what they needed from the more immediately available applicants. This can have a huge impact on the overall length of the recruitment process. If your requirements really are urgent then they will continue to be urgent which is all the more reason to start interviewing relevant candidates on long notice periods on day one, alongside any candidates on shorter notice periods.
4. The Best Candidates won't stay on the Market for long.
To make things worse, we often find that by the time clients come to deciding they will have to consider the candidates on longer notice periods the original applicants are no longer on the market. The best active candidates do not stay around for long. This can cause significant additional delay adding many weeks to the recruitment process.
5. "The Best Defense is a Good Offense"
We see too little time spent on forward planning to manage these situations. Whilst there are some circumstances that simply cannot be predicted and create an unavoidable urgency there are many situations that can be. A few of the situations we feel many employers could do more to be prepared for include:
Notice Periods - do your research, the norms change. Are you aware of the normal notice periods for the sort of candidates you might want to be recruiting at every level within your business? Are your staff on similar notice periods? Losing an employee on a 1 month notice period only to discover the norm is now 3 months for professionals at that level can be very problematic.
Competitive Promotions - highly sought after promotions can be as much a source of frustration as they are of celebration. It is worth being alive to the fact that promotions can cause significant dissatisfaction - are you prepared for the potential fall out?
Being Honest about Natural Ceilings - gone are the days when being a "lifer" was the norm but let's not start blaming "entitled millennials" for this. The reality is many teams are not set up in a way that they could possibly provide life long progression for all of the employees within them, yet we still seem to be uncomfortable being open about this. There is a huge opportunity here to be honest with your employees which will have a number of significant positive impacts. It creates a genuine feeling of trust and demonstrates that you care about your employees beyond their role within the business. If you can show to an employee that you want them to have success in their long term career even if that ultimately takes them elsewhere then this transparency can work in both directions. Having honest and open conversations about long term career plans can give you the heads-up you need to be proactive about the recruitment you undertake and to reduce unexpected resignations. Moreover this sort of open honesty will set you apart from the competition and will guarantee you have candidates lining up at the doors wanting to work in a progressive transparent environment!
A slick interview process - are you in a position to undertake interviews quickly, are you able to avoid delays caused by decision makers being on annual leave? Too few employers have flexible and agile interview processes and even fewer have objective scorecards to help make crucial hiring decisions on more than a gut feeling.This can delay interview processes by weeks, lose you candidates to more agile competitors and risks you missing the best candidates on the market.
There is no easy way to avoid difficulties when facing the urgent need to hire, but by being more open & honest about the situation for all concerned, and by putting time and effort into preparing for these situations, and subsequently front-loading the interview process, you can dramatically reduce the impact on the affected team.
*Whilst this article hopefully applies in a general sense it is primarily intended to speak to the Law Firm Risk & Compliance space and so some of the issues and tactics discussed may be less relevant in other areas and in different circumstances.