Case study: Legal Financial Solutions Limited improves reporting with Riliance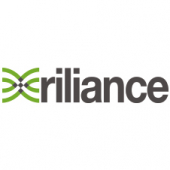 Challenges
As a regulated CMC, LFS understand the importance of risk and compliance management, as well as maintaining robust processes that adhere to the changing requirements.
To that end the business have an established compliance team at LFS who manage performance and monitor quality control through call auditing and training assessments.
The rapid expansion of the company had lead to increasing pressures on the paper based systems used to record compliance, quality control and employee performance. With over 120 members of staff, paper based systems were becoming increasingly time consuming and inefficient to utilise.
The compliance team were finding it increasingly difficult to report on the performance of individuals and the entire business, due to a lack of readily available management information and traceability.
Additionally, the lack of a centralised system was causing existing procedures to become unwieldly, impeding management's ability to quickly identify areas of improvement across departments
About Legal and Financial Solutions Limited
Legal and Financial Solutions Limited (LFS) is a Claims Management Company (CMC) trading as LFS Claims in the heart of Manchester, focused in dealing with the miss-selling of Payment Protection Insurance. LFS has grown rapidly since it started trading in 2012.
About Riliance
Riliance is a leading provider of cloud based risk and compliance software to regulated businesses.
Outcome of using Riliance
Quality Control: By working with LFS, Riliance established and implemented standard quality control question sets, ensuring that the Compliance Team are using consistent checklists across the business for performance assessments.
This facilitation of digital call auditing enables team supervisors to maintain a constant and high-quality standard of service. Additionally, these checklists can be updated at any time in accordance with future auditing processes, eliminating the risk of version control.
Recording call audits into a centralised system also provides readily available management information. This is instantly collated into reports, allowing management to make informed decisions based on real-time analysis of individuals and their departmental performance.
Training Logs: Riliance have established a central training log which streamlines competency planning; facilitating structured training procedures across the business and ensuring firm-wide compliance. To facilitate this, Riliance have simplified the recording of department-wide training, allowing management to efficiently track:
Types of training being provided
Departments, teams and individuals which training is provided to
The dates and period of time which training is provided
Associated remedial actions to be made as a result of the training session
Service Benefits
Task Engine: Individual agents have direct access to Riliance. Through this, remedial and training tasks can be assigned to agents throughout the business by management and supervisors. With the agents in turn, completing their respective actions directly within the system, there is no longer a requirement for management to manually update spreadsheets as all actions are now automatically captured in real-time. This allows management to focus on taking action rather than focusing on administration.
Reporting: The centralisation of records into a cloud based digital platform has eliminated significant time and resource previously spent maintaining records and collating reports. Management information is now available in real time and is produced automatically by the Riliance system itself.
Centralised Digital Storage: By migrating LFS' processes onto Riliance's cloud based portal, documents are now securely stored in a digital format. This safeguards the business against potential loss of physical records, as well as streamlining the accessibility to the information within.