Cover to cover - Janice Ward, practice director at Larcomes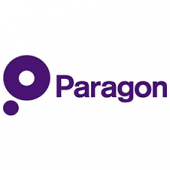 Janice Ward, practice director at Larcomes, reflects on how her firm's decision to hand its professional indemnity insurance search to Paragon gives it long-term security and stability.
Wouldn't it be an ideal world if lawyers could operate without risk? Well that is clearly not the case, which is why every UK law firm is required to have professional indemnity insurance (PII).
But because firms are forced to buy it, many see it as an 'expensive compliance' requirement rather than a vital piece of armour to protect it should its risk management fail to prevent disaster.
In the current landscape of political volatility and commercial uncertainty, it's perhaps more important than ever for practices to get the right cover and at a competitive price – especially for those undertaking high-risk work.
Janice Ward, practice director at Hampshire firm Larcomes, says that getting the right cover was essential for her firm because much of its work, such as residential conveyancing, is classed as high-risk.
"As I'm sure anyone involved in residential conveyancing will tell you, because of the complexity of conveyancing transactions, things can and do go wrong. A key priority for us was to get comprehensive cover to mitigate the potential damages involved in our work, and with a partner who understands conveyancing and is happy to manage that risk and support us in the work we do."
But with the increasing threat of cybercrime, she adds, PII may no longer be enough. "The EU's General Data Protection Regulation is just around the corner, and PII won't cover firms for a data breach. So another product we were keen to get a deal on was cyber insurance."
She says that having a partner that is well-connected with insurers and has a good knowledge of the market means the firm can focus on doing its day job. "The time and interest that came out from the team at Paragon made a huge impact when it came to our PII renewal, and in the end it was clear that Paragon was the way to go."
Insurers hands
Ward says that the key benefits of working with Paragon were the broker's strong product and market knowledge and its understanding of how solicitors and law firms operate. But perhaps the most important factor for Larcomes was Paragon's willingness to establish a solid relationship.
She says: "When you buy PII, you're buying a relationship not just a product. It's ongoing. We constantly have to deal with issues and negotiations with claims, and we need general support for our business, such as looking at due diligence and training on how to reduce claims and notifications."
As well as its conveyancing work, Larcomes also has a successful commercial arm which is being expanded, particularly in land acquisition and corporate commercial work. But Ward says that, as part of this, the firm deals with work for mesothelioma sufferers (a cancer sometimes found in people exposed to asbestos) and works closely with a charity called the Hampshire Asbestos Support Action Group.
"It helps a lot of sufferers with their personal injury claim. And that is very challenging, specialist work and requires a lot of work locked up for quite a long time with disbursements and heavy court fees and sometimes engineer or medical reports.
"All of that work has to be funded. We get paid after judgement when the client gets their payout, but that can take time and is often challenged."
Ward says: "When it came time for us to renew our PII the first time, we actually chose to stay with the 'devil we knew' so to speak and didn't jump ship to Paragon. But because of the good relationship with Paragon and the care they took with me, it was always at the back of my mind. PII relationships are a slow burn"
It all comes back around, she adds. In order for the market to stay strong and keep the firm's head above GDPR and claim waters, PII needs to be worry free.
That cyber stuff
Cybercrime has hit headlines more consistently over the past few months; from scares to scandals, it's becoming an increasing threat and firms need to cover against it. And since choosing to go with Paragon LawSelect for Larcomes' PII, the firm has gone on to purchase its cyber-security insurance as well.
Paragon provided not only professionality and expertise when dealing with Larcomes, Ward says it showed a genuine interest in the firm and its needs. "With Paragon, you see that there's a common goal and that you're working towards that together as a partnership. And the great part about having Paragon cover our PII and now cybersecurity insurance is less hassle on my part to organise all of that for the firm.
"Law firms can no longer ignore the very real threats surrounding cybersecurity and how they manage their clients' data.
Larcomes has its cyber threats covered and now with combined cover from Paragon on cybersecurity and professional indemnity insurance, the firm is set to deal with the issues that come out of work itself.