Anti-Money Laundering Update 2013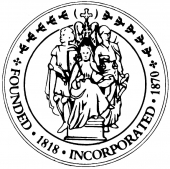 With the prospect of a Fourth Money Laundering Directive in 2014, the AML challenges faced by legal practices show no signs of abating. Embedding a culture of compliance helps to show the SRA that you understand OFR and are managing your practice's risks. This course is designed to provide practical assistance on how to improve your systems, ensure that your fee earners take compliance seriously and how to spot money laundering.
Led by Alison Matthews, author of the AML Toolkit, former Chair of the Law Society's Money Laundering Taskforce, formerly MLRO at a national law firm and one of the UK's leading experts on AM.
What to expect
• POCA – a practical perspective
• MLR – challenges of compliance
• Risk assessment – your practice, your client
• Review of systems – tick box or risk mitigation?
• Risk factors – will you spot them?
• Recent cases – lessons to learn
• Reporting – the practicalities
• Horizon scanning – emerging risks and changes
Additional Information/Speakers
Alison Matthews is renowned as one of the UK's leading experts on money laundering and professional conduct, she has been advising on AML for over 18 years. Her practical, commercial and no nonsense approach to compliance comes from 10 years' experience in a top 10 law firm, at a senior level, including being MLRO. Her 12 years in Professional Ethics at the SRA (10 years giving guidance as the Senior Investment Business Executive) ensures a deep understanding of regulation and what lies behind the Code of Conduct. She chaired the Money Laundering Taskforce between 2008 and August 2012, having been a founder member in 2000 and represented the legal sector on the Government's Money Laundering Advisory Committee and SOCA's SARs Regime Committee. Her AML Toolkit was published by the Law Society of England and Wales in November 2012 and she has recently lectured on AML for the LSEW, the Law Society of Scotland and the Isle of Man Law Society.