Bridging the divide between ECM and enterprise collaboration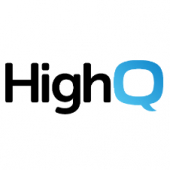 Join us on July 7th as Mark Harding of SeeUnity and Stuart Barr of HighQ discuss these potential risks to keeping your ECM and collaboration systems separate and show you how to avoid them.
Many law firms struggle with documents that are stored in multiple systems with no simple, secure way of transferring them from one to another.
This creates many problems:
Inability to easily find documents, wasting valuable time and reducing potential billable hours.
Multiple versions of documents often exist across systems, making it difficult and frustrating to find the latest version.
Compliance and risk issues as document metadata is not consistent and employees turn to shadow IT for convenience.
In this webinar, you will:
Gain an understanding of the risks that come with storing your data on multiple disconnected systems
Find out how to mitigate these risks and the other benefits of doing so
Take a look at how SeeUnity and HighQ can help you consolidate enterprise content management and collaboration systems