Cyber security best practices webinar: how to bulletproof your law firm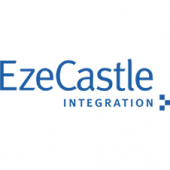 Law firms remain a top target for cyber-criminals given the wealth of sensitive data stored on their networks. A staggering 62% of top UK law firms reported a security breach according to PWC's Annual Law Firms' Survey 2017, putting confidential client and firm data at risk. Such breaches can be highly disruptive to daily business operations and damaging to firm reputation, as client confidence is left shattered.
With malicious attacks becoming increasingly sophisticated in their approach, it is important for firms and their associates to regularly check that they have relevant practices and defences in place to avoid becoming the next target.
Join Eze Castle Integration on Thursday, 12 July 2018, to listen in on top tips to navigate strategies and best practices for cybersecurity preparedness. Discussion points will explore:
Moving Targets: Threats Types & Impact
Bulletproof Your Firm: Security Layers
Fighting Back: Incident Response Planning
Human Factor: Make Your Employees a Cybersecurity Asset
Speakers:
Dean Hill, Executive Director, Eze Castle Integration
Matt Donahue, Business Continuity and Data Privacy Consultant, Eze Castle Integration