Encompass event: KYC - Are you regulator ready? — London, June 14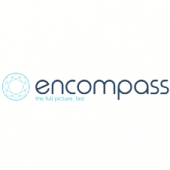 Join representatives from the regulators, law firms and LawTech for this informative Lunch and Learn event focussed on the new challenges faced by compliance professionals regarding MLR2017. This extended educational session will focus on the recent regulatory developments including the hot-off-the-press UK Money Laundering Draft Regs 2017. Presentations will cover the AML and KYC challenges law firms are faced with today and the panel will review how technologies are revolutionising KYC processes within the legal profession and are key to enabling a response.
Walk away with an understanding of:
- The key aspects of the new legislation and guidelines
- the role of the newly created Office for Professional Body Anti-Money Laundering Supervision
- weakness and common pitfalls with current law firm KYC operations
- real technology and data solutions, purpose built for this challenge
- approaches to remediating clients in bulk to get compliant and stay compliant.
Presenters
Chris Bull, Executive Director Kingsmead Square and Legal Technology Consultant
Amy Bell, Director at Amy Bell Compliance & Chair of the Law Society's Money Laundering Task Force
Susannah Cogman, Partner at Herbert Smith Freehills
Kalliopi Tsianou, Product Manager at Encompass Corporation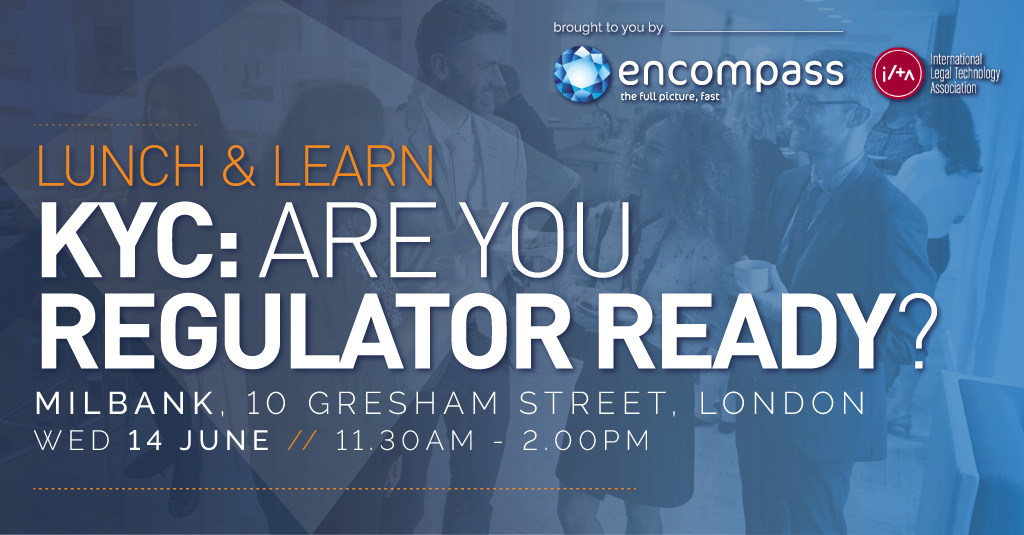 What to expect
Agenda
11:30-11:45 Registration & Coffee
11:45-12:00 Welcome by Chairman
Chris Bull, Executive Director Kingsmead Square and Legal Technology Consultant
12:00-12:20 Update on recent regulatory developments
Amy Bell, Director at Amy Bell Compliance & Chair of the Law Society's Money Laundering Task Force
12:20-12:40 What compliance challenges are law firms faced with today?
Susannah Cogman, Partner at Herbert Smith Freehills
12:40 - 12:55 Buffet lunch served
12:55-13:15 Examples of AML Reg Tech
Kalliopi Tsianou, Product Manager at Encompass Corporation
13:15-14:00 Roundtable Discussion
Impact of technology: today's pain points and available solutions
14:00 End