Encompass MLR 2017: Four months on - what your firm needs to do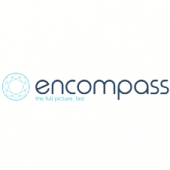 Our guest speaker for this webinar will be Amy Bell, Chair of the Law Society AML Action Task Force and compliance expert. Amy worked for many years as a solicitor before moving into compliance and eventually launching her own firm. A leading figure helping law firms adapt to the changing legal landscape, Amy is also the author of the Law Society's E-learning and Toolkit on the Bribery Act.
This informative webinar will be focussed on:
Overview of the new money laundering regulations 2017
Where are we 3 months on?
What this means for firms in practice
The Law Society's latest Practice Note There will be a 30minute presentation and 15 minute Q&A Session with Amy. The webinar will be an opportunity to ask questions from a compliance expert and hear about industry issues and pain points on AML and compliance within law firms.