Encompass webinar: The butterfly effect of fighting financial crime together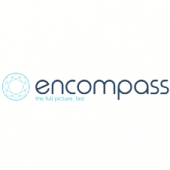 While the buck for regulatory compliance stops with the Money Laundering Reporting Officer, everyone within an organisation has a part to play in recognising and reporting suspicions of money laundering, terrorism financing and other financial crime.
encompass and C6 are hosting a seminar to explore the benefits of a holistic approach to financial crime prevention, and the positive outcomes of working hand in hand with your employees, regulators and law enforcement.
This interactive seminar will include three sessions:
Financial Crime: An Insider's Perspective, Raymond Wilson, Director, AMLSG
Finding the Needle in the Haystack: Risk Data Intelligence That Drives Decisions, Nick Parfitt, Head of Market Planning, C6
What You Don't Know Can Hurt You: Getting the Full Picture, Fast, Graeme Port, Head of Product, encompass
Spaces are limited, so book now to secure your place.