Encompass webinar: Introduction to KYC for professional service firms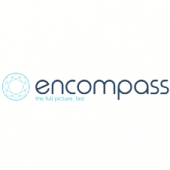 You know your firm needs to do it, you know we all have responsibility for it, but where has KYC come from and why is it important?
During this short, informative webinar we explore the background of KYC for legal and accountancy and look deeper into the implications it has on firms today. Exploring the current regulations which are in place to help combat money laundering and terrorism financing and investigates the business process of KYC and how digitisation and automation can offer a way forward for legal and accountancy firms looking to adapt and improve processes.
Taking examples from the banking and finance industry this webinar will cover:
The problem we face today
The implications of AML/CTF regulations on KYC processes
Current solutions used in firms worldwide
What is the future of KYC in professional services?
The benefits of automation in assuring robust and consistent adherence to policy
What potential economic impact automation and digitisation will have on the regulatory landscape
Q&A Session