Free penetration testing training session with CNS Group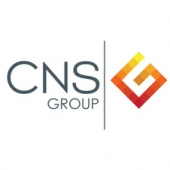 What are penetration testing sessions?
We exclusive training sessions that take a closer look at the techniques used when performing a penetration test. The sessions help IT managers, IT directors and CISO's understand exactly how an organisation can fall victim to cyber-attack.
The pentest training sessions are by invitation only and are intended to help organisations gain a baseline of knowledge around cyber security issues. Organisations can use the knowledge shared in these sessions to perform basic IT security checks in-house, both making them more secure and improving the efficiency of the Pen Testers they employ, by freeing the experts to focus on more complex IT security issues.
Who are the trainers?
The trainers all have 10 years' experience in the industry with CHECK and CREST qualifications and will be demonstrating a multitude of techniques touching on subjects like Crypto-Locker and the recent WikiLeaks dump.
If you'd like to request an invitation to the upcoming Penetration Testing training session, please submit your details on the form to the right.
How does it work?
CNS provides participants with testing laptops that have been given access to a web application. The web application presents a number of questions and to secure the answers participants must perform pentesting activities on systems in CNS' virtual lab.
Members of the CNS testing team are on hand throughout the sessions to facilitate, from showing participants how to get started to supporting them as they actually conduct the testing.
The details:
The venue is a short walk from Chancery Lane underground station.
What sort of things will I learn?
How to position penetration testing
Check for default passwords and accounts
Identify and vulnerability map hosts
Map the network
Check for Default settings
Basic pen testing skills
What level of skill do I require?
CNS adapt the course to participants' individual skill levels. It can be as technical or basic as is appropriate for each participant.
What do I need to bring?
Nothing, CNS provides the testing laptops.


Dress code?
The dress code is casual, so no need to wear a suit.