GDPR - your journey to compliance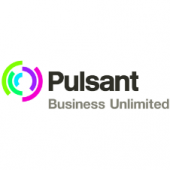 We're less than 80 days away from the GDPR compliance deadline and many businesses are still unsure about various aspects surrounding GDPR — especiallywhat's required and where to start.
If you're seeking these answers, or want to get to the bottom of what GDPR compliance meets for your business, join our webinar for more insight.
The 30-minute session will take a look at these GDPR questions and address:
What businesses must do to be compliant
How to begin the compliance journey
Tools and techniques to help
The webinar will then be followed by a Q&A session.