Lockton Solicitors Business Management & Risk Conference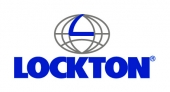 The strong emphasis of the event is:
interactive discussion with subject-matter experts and your peers,
practical focus – using real-life case studies
impartial advice, not sales talk!
The programme, which has been developed following feedback from our clients, includes:
Implementing Outcomes Focussed Regulation - your chance to raise questions direct with the SRA
Creating an effective Risk Register
Financial Management in the downturn
Information Security
Cloud Computing - Risks & Rewards
Combatting Conveyancing Claims
Business Continuity Planning
What to expect
Learning Outcomes
By the end of the conference you should:
be aware of how SRA expect you to comply with OFR requirements
understand the principles of a risk register, and have a worked example using a template provided
have considered the effectiveness of your current business continuity arrangements, and identified action points forimprovement
increased your awareness of information security risks affecting your business, and practical measures to mitigate the risks
have considered the financial risks for your business, and have identified action points to enhance your competitive advantage
have increased your awareness of the pros and cons of cloud computing solutions.
Additional Information/Speakers
The nature of the event means that places are limited, client firms get up to two places free of charge.
Fro non-clients/additonal places there will be a nominal charge of £40 a head.
CPD: 5.0 hours