Professional indemnity insurance forum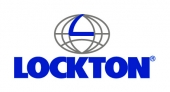 Following the decision by the Solicitors Regulation Authority (SRA) not to impose a minimum rating on insurers after all, they have issued a glut of new consultations, including one proposing major changes to the PII regime for solicitors.
Concerned regarding the timing and short time-scale for the consultation (which is due to close on 18th June, the outcome to be announced in August - right in the middle of the main renewal season for the profession) Lockton have arranged a forum with key speakers from all sides of the debate to consider the proposals.
There are five main proposals:
1. Reduce the level of mandatory PII cover to a limit of £500,000
2. Introduce an aggregate limit on claims – suggestions for aggregate limits of £1.5M or £5M
3. Mandatory cover only for claims by individuals, small and medium-sized enterprises (turnovers up to £2M), trusts (with a net asset value less than £2M) and charities (with an annual income of less than £2m)
4. Reduce run off cover to a minimum of three years from six years
5. Amendment to the Code of Conduct to require firms to assess the level of cover appropriate to their firm beyond the minimum.
To be part of the debate - sign up now. It is free, and will provide 1.5 units CPD.
What to expect
The debate, being hosted in our London offices on 16th June (12.30-2pm) will include:
Des Hudson, President of the Law Society
Agnieszka Scott, Director of Policy, SRA
Jenny Screech, Underwriting Manager, Zurich Insurance
Steve Holland, Solicitors Practice Leader, Lockton.
To be part of the debate - sign up now. It is free, and will provide 1.5 units CPD.