Webinar: Centralising risk management to drive business growth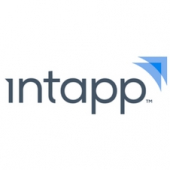 Today, 95% of law firms employ a dedicated conflicts team. Recent years have seen the increased professionalization of law firm risk staff, in response to heightened regulatory requirements and an increasingly complex conflicts landscape that compel firms to develop highly skilled risk teams that can apply expert and consistent approaches.
Join us on Tuesday, December 17 at 1 p.m. ET as we discuss the results of the Intapp Risk Staffing Survey and hear firsthand from representatives of Dickinson Wright PLLC and GreenbergTraurig, which has made the move to a centralized approach to risk management. They will share how they organized their risk teams, which tools and processes they've put in place, and what benefits they've seen from their chosen staffing strategies.
Topics will include:
• The move toward global application of risk policies and how it affects risk staffing approaches
• Client due-diligence research
• Conflicts clearance
• Client commitment management
• The role of technology in supporting your risk team