Andrew Taylor at O'Neill Patient Solicitors on how CTS has helped manage risk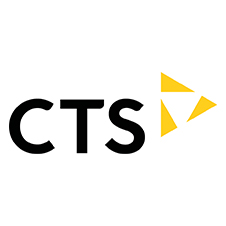 Processing as many as 88,000 conveyancing transactions a year, O'Neill Patient Solicitors (ONP) has long held investment in the right supporting technology to be a central pillar of its growth strategy. For example, the firm's 'online case tracker' enables customers to update details, maintain regular contact and follow the progress of the work they're paying for online.
However, the Cheshire-based firm has recently embarked on a new strategic phase. In July 2019, it secured private equity backing from Inflexion, which immediately allowed it to acquire another leading conveyancing specialist, Grindeys – consolidating market share in this notoriously competitive, margin-pressured slice of the market. Now Inflexion's dedicated digital team is working with ONP management to develop technology that takes the client experience to another level.
Driving this effort is group chief technology officer Andrew Taylor, who says the firm's mission has been to drag the rather persistently "oldfashioned" image of conveyancing into the modern age of meeting consumer expectations in terms of service convenience and communication. That means less hard-copy paperwork to wade through of course, but also less of a requirement for clients to take as many hours out of their time-poor days to keep on top of the particulars of a case ...
This article was first published in the October 2019 issue of Briefing 'Buying signals' click to read the full article