Another successful ISO27001 audit at DPS Software
Security has to be one of the highest priorities for all businesses but especially important for solicitors. Did you know the legal profession is one off the most targeted by fraudsters? This cannot be a surprise when you consider the sensitive data that is held and the amount of money in your client accounts. DPS cloud provide hosting services to more firms of solicitors than any other provider in the UK so clearly need to take their clients data security very seriously.
March 2017 was our 8th security audit and we passed it with flying colours.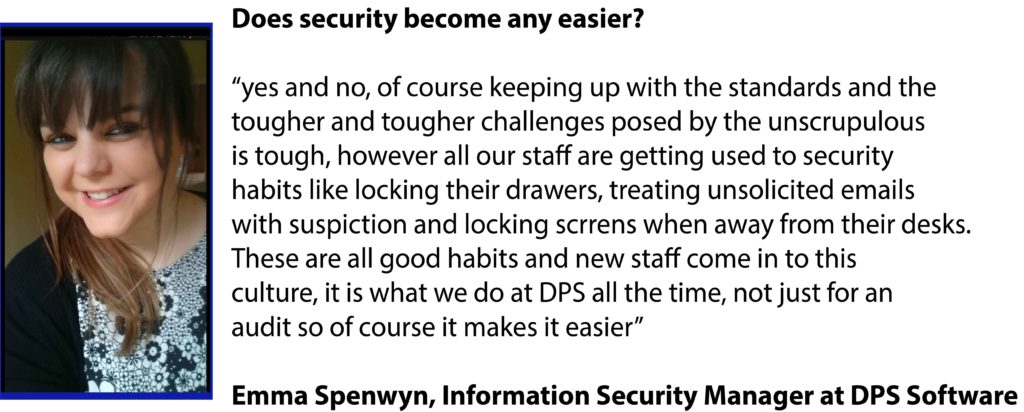 The key message appears to be, "make security a habit". This second nature approach means it is easier to maintain sure habits and audits are so much easier to deal with.

The audit of DPS Cloud and DPS software was carried out by British Standards Institute (BSI) on the 1st of March 2017
DPS software and DPS Cloud produce and host the market leading DPS case management and accounts software systems