Claim Technology announce collaboration with Plexus Law, offering innovative outsourced claims solutions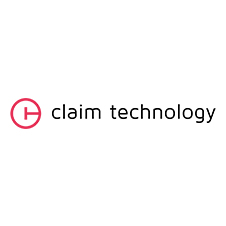 Claim Technology are delighted to announce a working partnership with Plexus Law, a leading provider of legal services to insurers, corporates and public organisations.
Plexus Law will leverage Claim Technology's claims-as-a-service platform to offer their clients an integrated service combining high-quality legal service delivery with cutting-edge claims automation and AI technology.
"Using Claim Technology's award-winning platform, Plexus Law can offer a self-serve digital customer experience backed up by personalised, high-quality legal advice" commented Tim Roberts, partner at Plexus Law. "this is in line with our vision of providing innovative, high-quality claims solutions to reduce both indemnity and operating expenses."
Benefits for the Claims Sector:
An integrated claims handling and technology solution. This allows for either a lawyer-led, technology-led, or hybrid claims process throughout the claims lifecycle, depending on need.
Improved customer experience. Using Claim Technology's browser-based AI chatbot, Robin, it is incredibly easy for customers to self-serve their own claim. At the same time, they never lose continuous access to a claims handler.
Reduction in claims handling costs . This is particularly relevant for insurers needing to reduce the cost of their legal services, for example following the proposed whiplash reforms.
About Claim Technology
Claim Technology are the first Claims-as-a-Service solution for future-focused companies in the Insurance and Legal sectors. Founded by Michael Lewis, the company is revolutionising the Insurance world by introducing automated claims process in the cloud as well as an advanced claims chatbot powered by AI. These innovative solutions and intuitively designed services are making waves in streamlining business process and reducing costs for companies involved in the claims market, whilst putting the customer behind the claim front and centre.