Claim Technology announce partnership with Synectics Solutions, adding fraud detection to their Claims-as-a-Service solution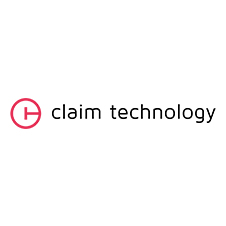 Claim Technology are pleased to announce a partnership with Synectics Solutions. Synectics' enterprise fraud prevention and detection database (SIRA) processes over 34 million insurance claims and policies each year across home, motor, pet, travel, life and commercial business insurance.
"as we create the 'touchless' digital claim, we need to ensure that our fraud prevention and detection capabilities are second to none. This partnership is another step towards that goal" comments Michael Lewis, CEO. Chris Hallett, Insurance Product Manager at Synectics added "we're excited to be able to offer seamless SIRA access through Claim Technology's claims automation platform to combat the £1.3bn cost of dishonest insurance claims in the UK"
Benefits for the claims sector:
Ease of deployment: A real-time fraud rating from SIRA is available out-of-the-box for any claims that are notified using Claim Technology's AI claims chatbot, Robin.
Real-time fraud scoring: Obtain an automated risk-score in real-time for each individual (1st party, 3rd parties, witnesses) associated with a claim
Fraud claims handling services. Leverage Synectics' in-house team of fraud experts to investigate suspected fraud.
About Claim Technology
Claim Technology are the first Claims-as-a-Service solution for future-focused companies in the Insurance and Legal sectors. Founded by Michael Lewis, the company is revolutionising the Insurance world by introducing automated claims process in the cloud as well as an advanced claims chatbot/AI. These innovative solutions and intuitively designed services are making waves in streamlining business process and reducing costs for companies involved in the claims market, whilst putting the customer behind the claim front and centre.
About Synectics Solutions
Synectics Solutions is a pioneering data solutions and software development firm which has been providing cutting-edge software products to clients across the finance, insurance, automotive, public sector, and private sectors for over 25 years.
For more information on the NFI, visit www.synectics-solutions.com or call 01782 664000 or email info@synectics-solutions.com