Clio and Heads Up Compliance – a match made in the cloud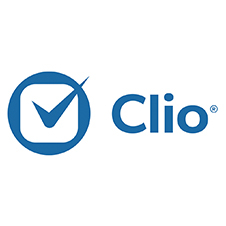 Clio and Heads Up Compliance are excited to announce a new partnership, giving law firms in the UK the opportunity to take their entire practice into the cloud!
Clio is an approved supplier of the Law Society of Scotland and the world's leading practice management software. Key to their success is the easy accessibility of the cloud based system and its robust features for time entry, billing, task management, and document storage.
Likewise, your compliance training can now be managed online, in the form of convenient tailored modules in the Heads Up Compliance e-learning portal. To address the recent and radical changes made by the SRA in relation to CPD requirements, Heads Up Compliance offers flexible training, which reinforces a culture of compliance.
As both companies thrive on providing intuitive, cloud-based solutions for the legal industry, their partnership is welcome and fortuitous venture, and great news for solicitors in the UK looking to easily manage their workflow and compliance needs.
Interested in seeing them an action? Both Clio and HUC offer free demos!