Four advantages of centralised document management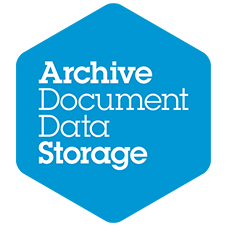 How well are you managing your information? Do you scramble to find important files? Are paper records consuming your office? For many organisations, identifying, securing, tracking, storing, and accessing documents is a big headache. In this blog, we discuss the advantages of centralised document management.
1. Security
Overseeing a large inventory of records across several departments, accessible to multiple employees, is difficult. The sheer volume of documents makes it easy for someone to steal sensitive personal or corporate information.
Centralised document management enhances file security so your customers and employees are less prone to identity theft. A record storage service keeps your files safe in one protected location: a record centre. This specialised facility is designed for the protection and management of documents and features advanced security and access control systems. Only background-screened record management professionals are allowed entry. Inside the facility, they manage and organise your records while following strict chain of custody protocols.
2. Efficiency
Searching for files takes up valuable time and often delays key business decisions. Centralised document management makes filing less tedious and optimises your workflow. Your record management and storage provider uses a state-of-the-art inventory management database to track your files. An online document retrieval system allows you to view your inventory and request documents any time. You can have your files hand-delivered or sent digitally to your desktop with a Scan on Demand service.
3. Cost
Maintaining a broad footprint of hard copy documents is expensive, especially since office rental spaces in London are amongst the highest in the world. Centralised document management allows for consolidation of your files to a single, affordable storage space. A record centre's high-density shelving units eliminate internal document storage costs, so your organisation is profitable.
4. Compliance
A decentralised approach to document management makes controlling required retention and disposal requirements difficult. The General Data Protection Regulation (GDPR) gives regulators the power to impose stiff penalties on companies that fail to keep personal data private during the retention life cycle. Non-compliant organisations can face fines up to €20,000,000 or 4% of total worldwide annual turnover. Storing your files in one secure location ensures your organisation receives expert record retention and disposition oversight.
Please contact the File Queen for a free consultation or further information filequeen@archivestorage.net