Landmark Information: The 2018 national planning policy framework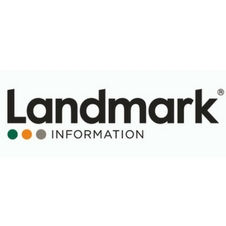 On Tuesday 24th July, the Government published its updated National Planning Policy Framework (NPPF) immediately replacing the previous NPPF from March 2012.
The aim of the update is to set out the Government's planning policy as to how sustainable development across the board should be planned, and how planning applications proposing development of all kinds should be determined.
Effective from the day of publication, it is important that the contents of the new framework are taken into account now, to ensure any planning applications or transactions that are taking place take into account any details contained in the new NPPF to be consistent with the new policies.
With a focus on a "presumption in favour of sustainable development" – this revision now provides greater clarity on the detail behind this statement.
This 73-page NPPF provides greater detail on plan-making, decision-making and building a strong economy that takes into consideration the vitality of our town centres, whilst also protecting our Green Belt.
There is enhanced protection for ancient woodland and greater protection for local wildlife sites, National Parks, the Broads and AONBs have been given "the highest status of protection" with development limited in these areas.
Here, I explore a few of the revisions that were published, firstly looking at the emphasis on 'Pre-Application Engagement' and the consideration for due-diligence planning at the front-end of developments.
Pre-Application Engagement
The NPPF contains a section dedicated to 'pre-application engagement and front-loading'. It states that "Early engagement has significant potential to improve the efficiency and effectiveness of the planning application system for all parties."
It recommends that informed conversation and assessments at the outset will deliver improved outcomes for all. In particular, the NPPF suggests that the "more issues that can be resolved at pre-application stage, including the need to deliver improvements in infrastructure and affordable housing, the greater the benefits."
It also suggests that statutory planning consultees should take the same early, pro-active approach, and provide advice in a timely manner throughout the process, in order for the system to be more effective; therefore assisting planning authorities in issuing timely decisions without creating unnecessary delays for the applicants.
It also suggests that formal assessments, such as Environmental Impact Assessments (EIA's), Habitats Regulations assessments (HRA's) and Flood Risk Assessments (FRA's) should be carried out at the outset to help avoid unnecessary delays.
As such, the NPPF is recommending that local planning authorities publish a list of their information requirements for applications for planning permission, so applicants know exactly what is required of them at the outset.
In all, the NPPF is gearing the pre-application stage towards due-diligence, information gathering and assessment to make the process as streamlined and transparent as possible for all involved.
Flood Risk
From a flood due diligence perspective, there is a greater emphasis on river catchment areas and basin management plans in the new NPPF (para 170 & 171). This reflects the increasing acceptance of the importance of managing flood risk at the catchment level.
New to the NPPF is the following paragraph (165); "Major developments should only be allowed in areas of flood risk where it can be demonstrated that it incorporates sustainable drainage systems or SuDS, unless there is clear evidence that it is inappropriate."
This is likely to result in more SuDS being required as part of the planning in addition to a Flood Risk Assessment and evacuation plans for safe escape from flooded areas.
In these changing times, pre-application advice from a local planning authority is invaluable to identify constraints early. Likewise there are development screening reports that will immediately identify constraints before planning, which will support the development, design or promotion of a site in the most appropriate way.
Air Quality
The focus on Air Quality has been expanded in the revised NPPF. Developments now need to specifically identify opportunities to improve air quality or mitigate impacts, such as through traffic and travel management, green infrastructure provision and enhancement (para 181).
By including this, it places greater responsibility (and most likely, the cost) on to the developer to adequately manage air quality.
Increasingly we are seeing greater numbers of conditions on planning applications for travel plans and transport statements in an attempt to reduce air pollution and adhere to the principles of sustainable development.
It's certainly a topic we are monitoring with great interest, as air quality becomes a greater concern for communities and those that live there.
Land-Based Risks
The NPPF contains a section in relation to the development of contaminated land, mining areas or brownfield sites. Here there is very little change; the responsibility for securing a safe development continues to rest with the developer and/or landowner.
A report prepared by a competent person that includes appropriate and up to date data will be required by a planning authority to assess the suitability of any development. This could anything from a desktop report to a Phase 2 intrusive investigation and subsequent remediation.
From a conveyancing perspective, desktop reports are available that assess whether an address has the potential to be 'at risk' from land contamination, and so factoring a search into the process will ensure the purchaser is aware of any such risks from the outset.