Landmark Information: Planning risks in residential property transactions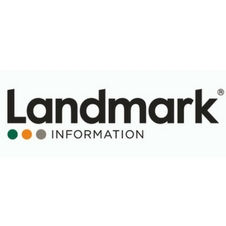 As part of the Landmark Academy, we host webinars to provide guidance and training to help property solicitors and conveyancers identify and manage a host of risks that can occur in residential and commercial property transactions.
One that is particularly well-received focuses on 'Planning Risks in Residential Conveyancing' – and this is rather timely given the Government's recent revision of the National Planning Policy Framework (NPPF), which includes a focus on pre-application engagement and due diligence to help avoid delays as far as the planning process is concerned.
From a legal due diligence perspective, it is important for lawyers and conveyancers to determine whether any nearby planning applications or land use designations have the potential to impact the enjoyment, value or future saleability of a property that is being purchased by a client. After all, they rely on their legal professional to carry out such checks so they have a complete picture on the property, ahead of exchange and completion.
There are three key areas that need to be researched to fully understand any planning risks; the first is the property itself, followed by the local area; and then local energy and infrastructure projects.
The Property in Question
The first port of call is to make sure that the property itself has all the necessary consents in place. The two key rules to consider are whether the property has been physically changed, especially in the last 4 years. Or, whether there has been a 'change of use' within the last 10 years (or four years for dwelling house).
If the owner has not obtained the correct permissions for either, there may have been a breach of planning law and the local planning authority may take enforcement action, therefore delaying the transaction purchase for the client.
The Localism Act (2011) enables Local Planning Authorities to take action against landowners or developers who attempt to avail themselves of immunity from planning enforcement by deliberately concealing any breach of planning law.
The Property's Geography
The client is likely to be interested in changes to neighbouring properties or neighbouring green spaces and not just those pertaining to the property itself - all of which have the potential to impact them in the future. Also, it's important to determine whether a new development is proposed, which could affect the property's view, access, or create additional burdens on local infrastructure and amenities.
In addition, understanding whether neighbouring properties are changing from a single dwelling to that of multiple occupancy (HMO) or even whether any existing planning permissions are yet to be fully exercised – clients expect this information to be made available to them.
Infrastructure & Energy
Finally, clients will have a vested interest in understanding whether any major projects are planned nearby – from major infrastructure investments such as HS2, Crossrail or highways, through to new energy developments, such as solar farms, wind turbines, or fracking designations.
The Planning Act 2008 is intended to speed up the planning process for infrastructure projects that are deemed of national importance – for example HS2. Here no planning is needed. The aim is to streamline the number of consents required with the final decision taken by the Secretary of State.
Legal Due Diligence
Taking all of this into account, undertaking LLC1 searches and the Con29R will provide a host of information, including Planning and Building Regulation decision, S 106 Agreements & CILs, Road Adoption, some road and traffic scheme information, any statutory notices, enforcement, conservation and compulsory Purchase information.
In the majority of cases however the information is property specific, but doesn't include any location specific information.
To overcome this, reports such as Plansearch Plus, or RiskView Residential (with Plansearch included), provide the additional insight to cover all areas mentioned above.
One example I refer people to is that of a property in Hollingworth, Hyde, where the couple set their hearts on a property with a wide-open view across football pitches to the Peak District beyond. Little did they know that there were plans in place to develop 38 new houses on the land directly in front of the property, which would impact its overall outlook.
In fact, the report revealed there were in fact seven planning applications within 250m of the property in question. Without this additional due diligence, these details may not have come to fruition until it was too late for the clients to make an informed decision and so accessing them from the outset gives clients the insight they need to make the right decisions.
Ultimately, taking planning application data into account at the legal due diligence stage provides a very clear picture, which may not be immediately apparent when first viewing a property. It means clients have the opportunity to fully understand what planning decisions are in place that could affect them and the enjoyment of their home in the future.
As their legal counsel, it demonstrates that thorough due diligence has been fully exercised.