LTC4 at the CLOC Institute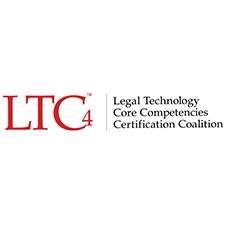 As the CLOC Institute event in Las Vegas approaches (April 22-25) we are pleased to announce that LTC4 Board Member Douglas Capozzalo, Workplace Learning & Communications Specialist at Shearman & Sterling, will be attending on behalf of LTC4.
LTC4's message to all inside counsel is a simple one … has the time come when you should be asking your outside counsel if they can prove competence with technology? Tech skills are vital as they affect productivity and efficiency so any lack of them can increase costs to you (or write-offs for the law firms you work with!).
Law firm members of LTC4 have made a clear commitment to continuous improvement. By aligning their training to the LTC4 core competencies and seeking Certification they are working with the only global industry standard for legal technology. Now there are also in-house legal teams who are looking to achieve LTC4 Certification themselves as a means of improving their own efficiency. Membership of LTC4 provides 10 workflow based Learning Plans which can be used to structure training programmes and assess skills – they range from Working with Legal Documents, Managing Documents & Emails to Cyber Security and Remote Working.