Managing third party data privacy risks with Exterro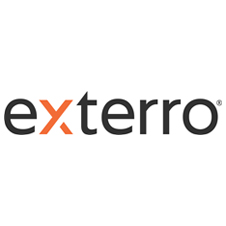 When we look at how organizations are handling new data privacy and cybersecurity regulations, there's typically one area that falls under the radar: Third parties. More specifically, which third parties have access to organizational data—and which of those are risks due to new data privacy laws?
For example, about two-thirds of the vendors that touch personal data are service providers. According to Deloitte's 2018 Global Outsourcing Survey, the vast majority of organizations (93%) have either adopted or are considering adopting a cloud solution. Cloud solutions often connect to other data sources within a business, meaning your crucial business data (and potentially your customers' personal information) is likely to be accessed by that outside vendor.
Do you know what data they're accessing—and whether they're managing it securely? In a nutshell, this is the idea behind vendor risk profiling: Understanding whether your organization is at risk based on your unique relationships with third parties, and using your internal teams and technology to mitigate those risks.
Download our guide and learn the two necessary steps for ensuring compliance with new data privacy laws and mitigating risks from third parties storing corporate data.
Step #1: Breaking Down The Business Risks Associated with Third Parties
Step #2: Using In-House Teams to Manage and Mitigate Third Party Risks