October is cybersecurity awareness month – Are your employees cyber aware?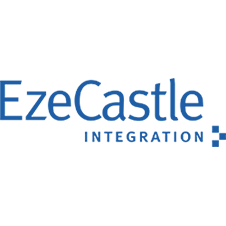 Since 2003, October has been recognised as Cybersecurity Awareness Month. It encourages businesses around the world to be vigilant and share tips on digital security and protection. With the spotlight on security awareness, now is the perfect time for law firms to assess and update any defence practices in place, to ensure their network remains bulletproof in an ever-changing threat landscape.
A common misconception is that having the right technology in place is enough to ensure protection from attacks we're seeing grow in frequency and sophistication. In a report evaluating email security, Ironscales found that a staggering 95% of successful cyber attacks were a result of phishing and social engineering efforts, in 2017. Hackers are increasingly using deceiving tactics to exploit human nature. Social engineering and phishing attacks gain the trust of users, encouraging them to grant hackers access to confidential information, click on malicious links and fill out their details on bogus websites. To stop users from falling into this trap, firms are advised to engage employees at-all-all levels in regular phishing simulations to help them recognise the changing faces of malicious content.
Reputable airline, British Airways, is one of many businesses we've seen fall victim to a malicious data breach this year, compromising the personal and financial details of approximately 380,000 customers. Find out how you can act today to avoid becoming the next victim.
Knowledge Centre
Visit Eze Castle Integration's dedicated knowledge centre for a wealth of information around cybersecurity, and services you can utilise to make your firm bulletproof. You can also access webinar replays and eBooks with best practice tips shared by our security experts via our knowledge centre, here: www.eci.com/industries/legal-sector.html
Webinar series
To support the online information, Eze Castle Integration is hosting a series of cybersecurity focused webinars this month. See below for more information on each and to save your spot.
Nine steps to create an information security plan
Thursday, 4th October 2018, 4:00pm BST
Register here: http://bit.ly/2InY1S6
Cybersecurity incident response: Before, during and after
Thursday, 18th October 2018, 4:00pm BST
Register here: http://bit.ly/2IkPVJH
Seven steps to create a business continuity plan
Thursday, 25th October 2018, 4:00pm BST
Register here: http://bit.ly/2xYyfPi
Join the discussion on social media
We will be sharing top cybersecurity do's and don'ts via our social media channels amongst other thought leadership content on the topic, throughout October. Follow the conversation and join in via the following hashtags and handles.
Twitter: @EzeCastleECI LinkedIn: Eze Castle Integration Facebook: Eze Castle Integration
#ECIcyber #CybersecurityAwarenessMonth