The risks of storing documents in self storage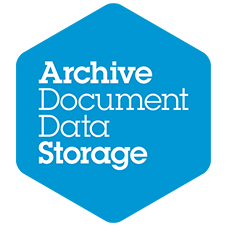 Driving down any London road without passing a self-storage facility is nearly impossible. That's why so many organisations use them for document storage. But self-storage facilities come with big risks for document storage. In this blog, we discuss several of them.
Lack of security
Self-storage facilities are low security. 24-hour access lets anyone, including thieves, access units round the clock. Chain-link fences offer minimal perimeter security. Most self-storage facilities don't even staff security personnel. Padlocks are the only barrier between stored items and the outside world, but they're easily cut with bolt cutters. Unsurprisingly, self-storage units are prime targets for criminal activities including theft.
In contrast, record centres represent the opposite end of the security spectrum as they feature:
24-hour internal staffing
entry access controls
monitored security systems
secure loading and unloading areas
Records centre access is limited to background-screened, rigorously-trained record management professionals. So if you want to give your documents the highest level of privacy protection, you're better off choosing a file storage service.
GDPR non-compliance
The General Data Protection Regulation (GDPR) gives regulators the power to impose penalties on companies that fail to keep personal data private. One stolen document and your business could face a fine up to €20,000,000 or 4% of its total worldwide annual turnover.
Your information is more susceptible to identity theft and fraud at a self-storage facility, increasing your exposure to GDPR non-compliance fines.
Inadequate protection from disasters
Off-site storage is an essential part of any disaster recovery plan. Unfortunately, self-storage facilities offer little in the way of protection from fires, floods, and natural disasters. Many self-storage facilities are hastily constructed with cheap materials. They're poorly sealed and susceptible to leaks, pests, and mold growth. As a result, they lack the ability to withstand extreme weather conditions. And since a wide variety of non-paper items, including flammable and combustible materials, can be stored in neighbouring storage units, it's the last place you want to store your hard copy documents.
Record mismanagement
Renting a self-storage unit only gives you space to store your documents. That's not enough if your organisation needs to manage information more efficiently.
A file storage service offers a turnkey record management solution. Your files are bar coded and entered into a database for comprehensive tracking throughout the retention lifecycle. A qualified specialist can even help you streamline your workflow processes to ensure legal and regulatory compliance.
Cost
Leasing an office in Greater London is expensive. Self-storage facilities exploit the need for cost-effective file storage space by advertising low monthly storage rates per square foot. Often, hidden fees and startup costs are buried in the fine print, and you're paying for the entire unit even if you only use a portion of it.
It's much more cost effective to invest in a file storage service. For a low monthly fee, your documents are professionally stored and managed, and you never pay for square footage you're not using.
As you can see, storing your files in a self-storage unit isn't worth the risk.
Please contact the File Queen for a free consultation or further information filequeen@archivestorage.net