Scotland's legal sector – ready for reform?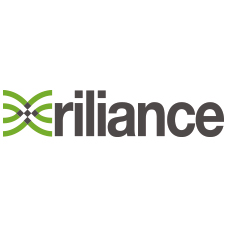 The Law Society of Scotland is currently helping to spearhead some major new changes in the legal system north of the border.
There are two key elements involved – regulatory reform and a new impetus to develop a stronger global initiative involving Scotland's legal services. Together, these represent both a massive and an important undertaking - the Scottish legal sector currently generates over £1.2 billion per year for the country's economy and is responsible for over 20,000 jobs.
Proposed reforms
The Society has declared that the current approach to regulating legal services in Scotland is outdated and cumbersome and needs to be revisited, reviewed and revised. One issue is that there are a large number of sections of the 1980 Solicitors (Scotland) Act which the Society believes are no longer appropriate. As a result of this, and the need to more globally relevant, it has made a series of recommendations relating to the potential reforms that might be needed.
Some of its main recommendations include:
A review of the legal complaints system that exists at the moment, which the Society believes is unnecessarily complex, slow, expensive and confusing. The Society would like to streamline the process and to see the development of a new independent body that would oversee the work of the Scottish Legal Complaints Commission (SLCC).
Improvements to consumer protection through stronger regulation of both legal firms and individual solicitors.
Extending consumer protection to cover those legal services that are currently unregulated.
Developing new powers that will enable any solicitors suspected of serious wrongdoing to be suspended.
The protection of the term 'lawyer' so that it will become a criminal offence for anyone to claim to be a lawyer unless they can prove that they have the necessary training and qualifications. At the moment, solicitors already enjoy this level of protection - but lawyers don't.
New regulations that take account of recent technological developments – such as legal services that are provided by artificial intelligence. Similarly, the Society believes that there should be new legislation that will cover the activities of the unregulated legal advice sector.
The regulation of law firms that operate beyond Scotland's borders.
Strengthening the membership of the Law Society of Scotland and improving standards of legal services.
The Society's recommendations will be considered as part of a wider, independent review of legal services that was announced by the Scottish Government last year. However, the recommendations haven't been greeted without criticism. They have been described in some circles as 'wishful thinking' – particularly those that involve proposed cross-border regulations or that aim to protect the term 'lawyer' (which could be regarded as a more generic term than 'solicitor').
Another concern is the potential replacement of the SLCC by some type of Scottish Ombudsman, who could perhaps be seen as being more remote from the public and too closely allied to the legal sector. Dr Nick McKerrell, a lecturer in law a Glasgow's Caledonian University, suggested that this would be a regressive step, saying, "A return to such a model would be unthinkable."
A growing international presence
Meanwhile, the Law Society of Scotland is one of the key players in a new scheme that seeks to promote Scotland's legal services to a wider international audience. In an initiative driven initially by solicitors and partly propelled by the on-going 'Brexit' negotiations, the Society has joined forces with the country's leading legal firms and Scottish Development International (the Scottish government's international investment arm).
The result is the formation of a new body called Scottish Legal International (SLI). Its main remit will be to highlight the strengths of Scotland's legal experience and expertise and to ensure that the country's legal sector is well represented in international markets. It aims to explore and open up new business opportunities overseas for Scotland's solicitors and to ensure that Scotland can contribute to global programmes such as the need to develop more powerful cyber security measures.
Conclusion
The Law Society of Scotland's recommendations for reform are extensive but it remains to be seen how many will actually be implemented. The Society's aims are laudable – it wants to bring the Scottish legal system of regulation more up to date and more in line with changes happening across the global market.
There is little doubt that change is needed – many of the current systems and regulations have existed for decades. If Scotland's legal sector is to make more of an impact internationally, it needs a new framework of modern rules and regulations that can be adapted to today's rapidly changing environment. But whether the Society's proposals are implemented partially or wholly by the Scottish government's review won't actually be known until this is finalised sometime later this year.