Six document scanning dos and don'ts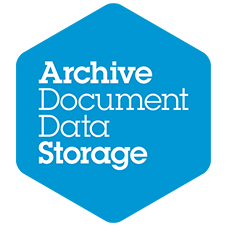 If you want to cut the time and costs associated with storing and locating paper records, document scanning is the perfect solution. But there's also a lot of room for error. Here are several guidelines to help you avoid common document scanning pitfalls:
Don't: Buy the First Scanner You See
You're excited to digitise your documents, so you run to the office supply store and buy a scanner. After spending a few hours scanning documents, you realise your scanner doesn't have all the features you need and as a result, your scanning project will take weeks or even months.
Do: Use the Right Scanning Device
Depending on your scanning project, you will need a scanner with certain specific features. Scanners are all made differently. For example, desktop scanners are only good for scanning one document at a time. Efficient, high-speed scanners with multi-function capabilities are extremely expensive and may not be a good investment for your organization. For large-volume scanning projects, it's often more cost-effective to hire a document scanning provider who uses their own scanners and document management software.
Don't: Scan Everything (Unless You Must)
Going paperless is hard to resist, but ploughing full steam ahead with your scanning project without careful planning is costly. Be sure to assess the volume of documents you plan on scanning. You may not want to allot time to scanning inactive archival documents that aren't often accessed. Determine the purpose of your scanning project, whether it's streamlining your immediate workflow needs or enhancing your disaster recovery capability. You should know what to scan and how long it will take before starting.
Do: Know the Scope of Your Scanning Project
Many well-intentioned organisations abandon their scanning projects before completing them due to lack of expertise, inadequate budget, and no set deadline. A document scanning provider assesses the scope of your scanning project so you know exactly what's needed for a successful imaging conversion, for a budget, and a date when your scanning project will be completed.
Don't: Scan Non-Paper Items
Never scan non-paper items. Staples and paperclips can permanently damage your scanner, causing the rollers in the document feeder to break or scratching the scanner's platen glass.
Do: Properly Prepare Your Documents
Every successful scanning project begins with a document preparation phase that involves removing non-paper items from documents. But it doesn't end there. Your documents should be organised by type so you can easily save groups of files in the same location. A document scanning service does this for you. Background-screened imaging technicians organise and prepare your documents. They add barcode separator sheets to groups of documents allowing them to be scanned in batches.
Use these dos and don'ts as tips to build a solid foundation for your next document scanning project.
Archive Document Data Storage (ADDS) provides document scanning solutions for health care providers throughout London, Bristol, Bath, and Swindon.
Please contact the File Queen for a free consultation or further information filequeen@archivestorage.net