Social media and the ever increasing risks of being online by Matt Torrens, Sprout IT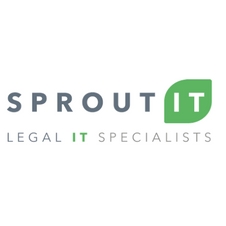 When referring to 'social media', it's the broad term describing internet-based tools that are used on desktop PCs, laptops, tablets and smartphones. The world is constantly, more than ever, connecting and interacting via social media and many of us are online more than we're asleep! Facebook now has over 1.19 billion accounts registered, LinkedIn over 259 million and Twitter over 232 million that's not without mentioning Instagram, WhatsApp, Snapchat and many of the other social media platforms and online forums – the list is endless.
The risks of being online can be enormous if you're not sensible in your approach. It's possible for a social media account to be hacked, money and identities stolen, and invasions of privacy, all of which can happen in a matter of seconds without any warning.
Whilst this is fraudulent serious crime, because it's online, it's often hard to think logically about what's happened, or what the potential is, and thus many individuals aren't adequately protecting themselves or their businesses from such risks. As most of the dangers come from groups of people interacting in unmoderated forums, or by being naïve or ignorant about the potential issues, it's important to understand how social media works so that you can mitigate these risks and enjoy the benefits.
The challenge for organisations is how to promote and control their reputations on these channels. Considering how colleagues interact with one another online, and how the lines often get blurred or crossed when connecting on the web should be a concern at all levels of a business. The effects of social media activity can be immense, and the boundaries between work and home can often become very distorted. So the phrase 'What goes online, stays online' should be considered always.
The risks include:
Confidential information being disclosed, often innocently.
Intentional disclosure of confidential information.
Phishing emails encouraging visits fraudulent or inappropriate websites.
Identity thieves or fraudsters hacking into or hijacking your account or page.
Accessing inappropriate content via links.
Online abuse in the form of bullying, stalking, trolling or other.
Malware contained within message attachments or photographs.
Responsible social media use should be promoted at all times. You can avoid these risks by following best practice guidelines for cyber security, as follows:-
- Ensure there's an up-to-date social media policy and include the training for this in every induction.
- Train all staff in cyber awareness. Give them the empowerment to stay in control and limit their risk both individually and when representing the organisation.
- Only give social media account access to employees who need it and who've been trained. Make sure there's an audit trail of who can access accounts, and that any employees who leave the company are no longer allowed access.
- Set strong passwords, correct privacy settings and two factor authentication.
- Make it policy that confidential information isn't included in any social media posts and that any announcements are signed off first.
- Monitor what customers, employees and competitors are saying about your company.
- Set up ongoing simple training to help staff remain vigilant.
Sprout CyberAware, powered by AXELOS, is a best practice cyber resilience training programme. It's a portfolio of learning products which includes certified training, awareness learning for all staff, leadership insight and a maturity assessment tool that enables good and timely decision making on all aspects of information security.