The top reasons your business needs a file retention and storage plan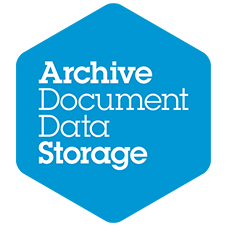 You can't throw documents in boxes, tuck them away in a closet, and expect success for your business. Halfhearted document management practices lead to lost productivity, unnecessary audits, and regulatory non-compliance. Here are several reasons your business needs a good file storage and management plan.
Reduced Costs
For many organisations, regulatory requirements dictate how long documents must be kept for. But filing cabinets take up valuable office space, and rental costs for prime office space in London are among the most expensive in the world. A record storage and retention plan establishes protocols for transferring archival documents offsite to a record centre where they're stored long term and without breaking the bank.
Enhanced Productivity
Digging through boxes and file cabinets negatively impacts organisational efficiency. A document storage and retention plan helps your staff find documents quickly. Your file storage provider's online document retrieval application lets them view offsite repositories and order documents with the click of their mouse.
Clutter Reduction
Nothing cramps productivity more than clutter. A document retention plan serves as roadmap for when to destroy expired files. When documents reach a final disposition date, your file shredding provider supplies secure destruction sacks and collects them for destruction after they're filled.
GDPR Compliance
The General Data Protection Regulation (GDPR) states, "Personal data processed for any purpose or purposes shall not be kept for longer than is necessary for that purpose or purposes." Failure to comply with the act can result in criminal prosecution or monetary penalties of up to 4% of your company's annual turnover.
A document retention and storage plan ensures all consumer data your organisation collects is disposed of securely and in accordance with GDPR. A Certificate of Destruction is issued each time your files are destroyed, offering documented proof of your company's compliance.
Identity Theft Prevention
Every organisation has a legal and ethical obligation to protect its customers from identity theft. A file storage and retention plan establishes best practices for protecting confidential consumer data from unauthorised access. A file storage and retention plan supported by a reputable file storage vendor ensures your archival document inventory is protected with unparallel security and managed by background-screened professionals.
Please contact the File Queen for a free consultation or further information filequeen@archivestorage.net
Archive Document Data Storage (ADDS) provides records and information management solutions for businesses throughout London, Bristol, Bath, and Swindon.