The top ways to handle confidential waste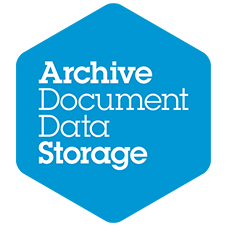 Every business generates confidential waste. The key is making sure yours is disposed of thoroughly and securely. One breach can result in GDPR fines, loss of customer trust, and permanent brand damage. In this blog, we offer the tips for handling your confidential waste.
Educate your employees
Privacy protection is a team effort, and everyone in your organisation needs to view information security as a shared responsibility. Your duty is educating your staff about the importance of information destruction and sharing best practices. Offer regular, hands-on training sessions that allow your staff to see firsthand how documents and data should be discarded.
Implement an information destruction policy
Every company should have an information destruction policy that contains procedures for dealing with documents and data when they reach final disposition dates. For example, your information destruction policy should require documents to be shredded promptly at the end of their retention lifecycle. It should also identify procedures for discarding and destroying non-paper/digital media. Each member of your team should have a copy of your organisation's information destruction policy.
Limit access
Confidential waste is most vulnerable to being compromised during the period between when it's discarded and destroyed. A secure destruction service prevents unauthorised access to your discarded documents and media. Locked containers are placed throughout your office. When a document, tape or hard drive is placed in the container it cannot be removed. Based on your customised information destruction schedule, the containers are emptied weekly, fortnightly or monthly by a background-screened information destruction technician for professional destruction.
Document your disposal practices
Audits often require proof of confidential waste disposal. A professional document shredding and information destruction provider issues a Certificate of Destruction each time your information is destroyed, so you always have legal proof of the time and date of disposal.
Partner with a trusted provider
Outsourcing the destruction of your confidential waste saves time, maintains the privacy of your information, and limits your organisation's liability exposure when you partner with an information destruction company you can trust. Verify a prospective provider's experience and qualifications and request—and check—client references before signing a service agreement.
Archive Document Data Storage (ADDS) provides information destruction solutions for businesses throughout London, Bristol, Bath, and Swindon. For more information, please contact us by phone or complete the form on this page.
Please contact the File Queen for a free consultation or further information filequeen@archivestorage.net