Workshare continues transformation with appointment of new CEO, Michael Garrett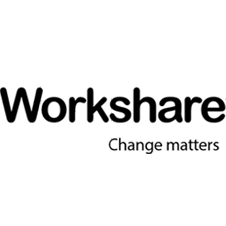 Workshare, the leading provider of content comparison and protection technology, today announced the appointment of Michael Garrett as its new CEO. As an accomplished technology executive, Michael will lead the company through its next phase of transformation and growth.
Garrett is a hugely knowledgeable technology leader, bringing more than 25 years of industry experience to Workshare. He has directed large and complex organizations through significant periods of change to deliver robust customer success, growth and profitability.
Michael previously led Global Services for Micro Focus following its merger with Hewlett Packard Enterprise's software division, creating the 7th largest public software company.
With Hewlett Packard he spent 15 years, delivering software integration and solutions to more than 10,000 customers. He also held a number of General Manager and sales leadership roles both in EMEA and the UK. Prior to Hewlett Packard he held sales, pre-sales and technical positions at Oracle Corporation, InterX, and Siemens Nixdorf.
"I'm excited to join Workshare at this pivotal time in the company's history," said Garrett. "As I got the chance to know Workshare through the hiring process, I have found it already has the three key factors for large-scale growth – a strong customer base, innovative products and great people. With the Workshare platform developing in a cloud environment, we can take solutions to an even broader market and grow our large customer base more quickly, which will make for an incredible future."
Garrett's appointment is a clear reflection of Workshare's investment in the future after another award-winning year of innovation and successful customer acquisition. Workshare is poised for major expansion in the cloud market and Garrett's unique experience in turning companies into tech titans will follow this trajectory.
Barrie Hadfield, Workshare CTO, commented: "Enormous opportunities lie ahead for Workshare and we couldn't be happier that Michael has joined our family. He is already making impact helping us and our customers achieve continued success."
This change of leadership follows the departure of Anthony Foy as the previous CEO and the appointment of Lesley Dunn as Chief Commercial Officer.
Lesley is an IT Industry Leader and has worked in numerous blue-chip organizations, including Hewlett-Packard, PWC, Ernst & Young and Ariba, as well as start-up and SME software providers. The appointments of both Michael and Lesley signal a new strength and expertise within Workshare, now poised for the future growth.