You know it's time to digitise your documents when …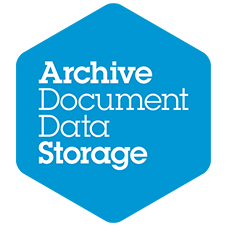 If your company is like most, then it relies on paper records. But over-reliance on paper can limit your organisation's success. Here are several signs it may be time to digitise your documents:
You can't afford a privacy breach
Few companies bounce back from privacy breaches. Besides the financial impact, a breached organisation can suffer long-term damage to its reputation. With a professional document scanning solution, your documents are converted to digital files and hosted in a document management repository that offers advanced encryption tools. As a result, your digital data is more breach resistant.
GDPR non-compliance scares the wits out of you
You should be concerned about GDPR compliance; failure to meet the law's requirements may result in stiff fines. Digitising paper files means you never have to worry about unauthorised access to file cabinets and paper storage areas. Digital files are backed up and stored offsite so your data is protected from "unauthorised or unlawful processing and against accidental loss, destruction or damage, using appropriate technical or organisational measures."
You need more space
If your office is bursting at the seams with paper clutter, you can certainly lease more space, but as lease rates in London rise, you'll pay a premium. Fortunately, by digitising your documents you can gain space without breaking the bank.
You're playing constant catch-up with paperwork
If you're creating more information than you know what to do with, it's time to digitise your documents. A records management company that offers document scanning services can digitise your documents quickly and host them for you.
Your bottom line is in the red
If your business is struggling to maintain profitability, you don't have to resort to drastic measures. Document digitisation offers an easy solution for cutting costs and increasing profitability. It minimises toner, printer paper, and file cabinet purchases and eliminates having to hire extra administrative support.
Time is slipping away
Filing, copying, printing, and sharing paper documents is slow and laborious. Digital files are stored in a centralised online database and can be accessed with the click of your mouse. Multiple people can view and edit documents simultaneously. Every file is tracked digitally, reducing the chances of lost data.
Please contact the File Queen for a free consultation or further information filequeen@archivestorage.net