ADDS: Data security tips for 2018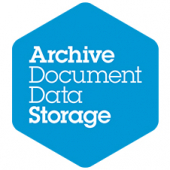 2018 is here, and it's time to revisit your data security strategy. In this blog post, we offer our tips for keeping your information safe all year long.
Update Your Password Strategy
Using weak passwords makes it easy for hackers to steal your information. Combine letters, numbers and non-alphanumeric characters in your passwords and change them often. Consider using a password manager to help you remember and encrypt your passwords.
Fortify Your WiFi Network
Cyber criminals exploit weak wireless networks. Make sure that your WiFi network is protected with a strong password and WPA-2 encryption. Setup a Virtual Private Network (VPN) for secure, remote access to network applications.
Back Up Your Data
Predicting a disaster or data breach event is impossible, but that doesn't mean it won't happen—or that you shouldn't protect your data. Routine backups ensure that you have access to your data, even in the worst of circumstances. A data rotation partner can help you manage and rotate your backup media for continuous data protection.
Store Your Backup Media Offsite
Disaster recovery experts recommend storing backup media in a location separate from your primary facility, where it's protected and managed. That way, when disaster strikes your business location, you can still restore mission-critical files and applications with the data kept safe and secure offsite.
The clean and controlled environment inside a purpose-built media vault is designed for the secure, long-term storage of backup tapes, hard drives, and other portable media. Backup tapes are barcoded and stored on specialised racks in an upright position to prevent cartridge warping. Temperature and humidity levels are maintained at levels designed to maximise the lifespan of all types of backup media.
Design a Secure Destruction Plan
Stockpiling outdated and expired information increases privacy breach exposure. A secure destruction service ensures your expired records and media are routinely destroyed. Locked collection containers are placed next to printers, photocopiers, and in other high-traffic office areas, making it easy for your employees to promptly and securely discard expired documents and media. Weekly, fortnightly, or monthly, your information is collected and professionally shredded by a uniformed and background-screened destruction technician.
Limit Access to Archival Files
File cabinets don't protect archival files from dishonest, snooping employees. Instead, store your files in a records centre where they're protected with advanced security systems, including:
entry access controls
monitored video surveillance
fire detection and suppression technology
secure loading and unloading areas
Each box and file is bar coded, entered into a tracking database, and managed by background-screened records management professionals. Your sensitive information is restricted to select individuals.
Make Data Security a Team Effort
Your co-workers are the first line of defense against privacy breaches. Educate them about data security risks and offer training so they can rise to the occasion.
Please contact the File Queen for a free consultation or further information filequeen@archivestorage.net.