ADDS: The top excuses for not storing files offsite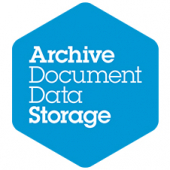 We get it: as a busy business owner, you have a multitude of tasks on your plate and file storage may be low on your priority list. But don't let these excuses ruin an opportunity for increased productivity and profitability!
I don't worry about disasters
You should worry about disasters—or better yet, plan for them. Every business, including yours, is vulnerable to, and should prepare for, the unexpected. Fires and earthquakes don't offer forewarnings. From office sprinkler malfunctions to natural disasters, off-site file storage protects your files from a wide range of threats. It should definitely be part of your disaster recovery plan.
My basement is good enough
A basement is good for storing lots of things, but it's the last place you want to store your paper files. Basements are breeding grounds for mold, mildew, and pests. If you need to preserve your files over the long term, store them in a records centre instead.
I need quick access to my files
With a high-quality off-site file storage solution, you don't sacrifice access to your information. Barcode technology tracks your files throughout their storage lifecycle, and a secure online system lets you request files for delivery anytime—even outside of normal business hours. You can even have your files sent digitally to your desktop or laptop with a Scan on Demand solution.
I'll shred my files eventually
Assigning final disposition dates to your files is important, but in the meantime, you need a secure place to store them. Your file storage partner can offer a solution for both. When files reach their final disposition dates, your provider professionally shreds them for you!
I keep close tabs on my files
That may be the case, but you also have a plethora of other responsibilities, and losing even one file can put a big dent in your productivity as you drop everything and search for it. With off-site file storage, professional records managers index, organise and track your files so you can always find them—and still have time to focus on your core tasks.
I can't afford it
London is one of the most expensive cities in the world for office space. It makes little sense to fill your expensive floor space with documents when you can store them in a records centre at a fraction of the cost. For a low monthly fee, your documents and files can be secure, organised and accessible.
Enough of excuses—now is the time to invest in off-site file storage!
Please contact the File Queen for a free consultation or further information filequeen@archivestorage.net