Briefing on: Business resilience in 2015
Running your risk
We speak to experts in legal and other fields to pick apart risk management best practice, from boardroom recruitment to business continuity.
Download your copy above for FREE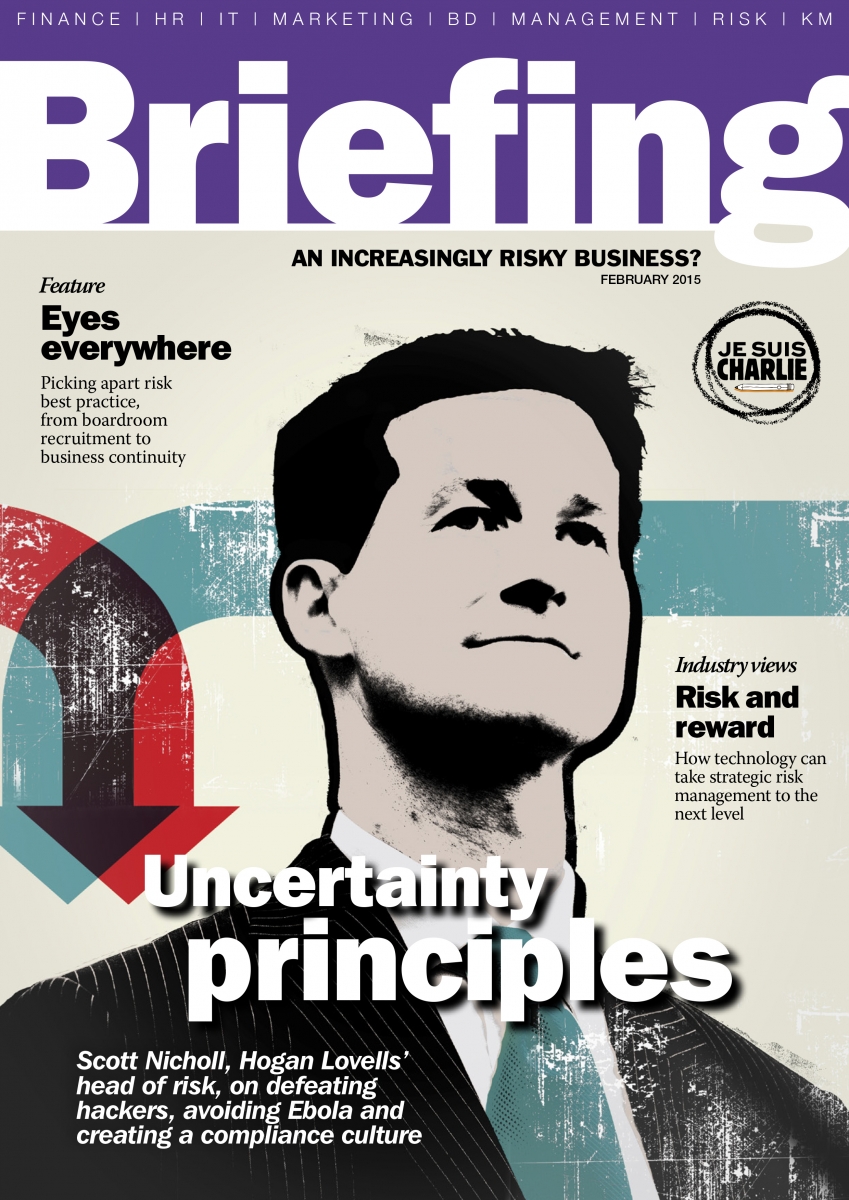 What's in this month's issue?
Interview: Scott Nicholl, head of risk at Hogan Lovells, describes the biggest risks facing today's international law firm and how he sets about building partner buy-in for the systems to control an appropriate compliance culture.
Feature: Risk leaders from Dentons, TLT, Birketts and Burges Salmon, as well as the United Nations and wider business, outline risk management approaches to a growing range of internal and external threats.
Insight: Interviews, case studies and analysis on tools and techniques for risk reduction from suppliers and service providers. Including an interview with Kerry Kendal, head of operations at Eversheds who explains how assessing conflicts technology from Intapp has prompted a strategic shift for the firm.
Download your copy above for FREE
Sign up to receive Briefing every month
>> Missed an issue of Briefing? Download them now
Visit the Briefing home page where you can download all our back issues.
Download the Briefing media pack to find out how you can be involved in Briefing's future.
Any problems?
Having problems downloading Briefing? Email David or email Phoebe and we'll email you a copy instead.