A changing market: Professional Indemnity Insurance amid economic uncertainty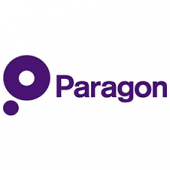 Professional Indemnity insurance remains one of the three largest overheads for any law firm, along with staff and building costs. Throughout 2018, the Professional Indemnity insurance market has continued to see change ripple under the surface, stimulated by the potential implications of Brexit and a wider nervousness towards the economy. Furthermore, the latest consultation from the SRA seeking to change the minimum level of indemnity required by law firms has seen certain insurers reduce their exposure as margins continue to diminish. The need for Practice and Office Managers to understand the insurance market is more important than ever for law firms.
This uncertainty became a harsh reality when CBL Insurance Europe went into administration in February. While policies remained in force the Central Bank suggested that policyholders contact the insurer directly, or their brokers, to arrange alternative cover as soon as possible. The Professional Indemnity space has continued to see markets withdraw as insurers aim to redistribute their capacity to classes of business they deem more profitable and more predictable, with lower exposures to latent claims. In the excess layer market, several insurers have either increased their rates or withdrawn from writing Solicitors' Professional Indemnity altogether.
The significance of having your insurance placed with a financially stable and lasting insurer versus obtaining a cheap premium should never be underestimated.
Paragon has exclusive access to a number of insurance solutions supported by insurers specialising in Professional Indemnity for law firms. Our clients benefit from a combination of exclusive products and direct insurer relationships, as well as an insurer-funded risk management and business consultancy service. Whether you are looking for a new insurer or simply wish to obtain a greater understanding of how the Professional Indemnity market assesses your firm, Paragon can advise you.
For further information or for a no obligation quote email mmachale@paragonbrokers.com or phone +44 (0)20 7280 8209.