Chrome River leads global expense players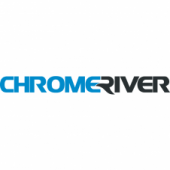 Product capabilities and functionality are almost top of any company's list of priorities when assessing software solutions. And rightly so – after all, if it can't do what you're looking for it to do, it's no use to you.
However, any organization that's looking to deploy a software solution across the enterprise needs to understand that the relationship with the solution provider can be just as critical for long-term success as the product itself. With so many touch-points during the course of the deployment – from initial implementation to ongoing customer support and customer success interactions – the human customer-vendor relationship is as meaningful as the product offering itself.
Software user ratings site G2 Crowd recently released a Relationship Index report for expense management solutions providers. The research took customers' viewpoints on several aspects of their relationship with their expense software vendor, assessing areas such as the ease of doing business with them, the quality of each vendor's support offering, and how likely they are to recommend their expense partner.