A comprehensive approach to third party risk management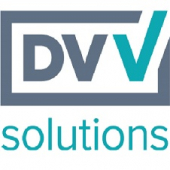 What is driving the thinking behind the next generation of Third Party Risk Management programs and platforms?
What does a comprehensive and best-practice approach to Third Party Risk Management look like?
How can you and your Third Parties work collectively to improve efficiency and streamline the Risk Assessment process?
What tools are available to support this multi-faceted approach?
Go to http://bit.ly/tprm_whitepaper to download DVV Solutions' latest White Paper - A Comprehensive Approach To Third Party Risk Management – and learn why mitigating Third Party Risk should be a critical part of your risk assurance efforts and what services and solutions are available to develop a comprehensive approach to Third Party Risk Management.