Conveyancing – recent trends and areas of concern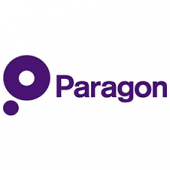 Law firms can provide a full conveyancing service without ever meeting the client. Cyber risks are a growing area of concern, with e-mail hacking becoming more of a regular occurrence. Data breaches are potentially more likely to occur if confidential documents are being exchanged by email to personal accounts that may lack the additional security of business accounts.
One recent case of particular note is Purrunsing -v- A'Court & Co (a firm) & Anor [2016] EWHC 789 (Ch). In this case, the Court found that the firms involved on both sides of the transaction were liable for the actions of a rogue seller who committed a £470,000 property fraud. In this instance, there were serious deficiencies in anti-money laundering checks as well as not seeking documentation relating to proof of ownership.
The Law Society recently published its annual professional indemnity insurance survey. The survey showed that 22% of law firms have been targeted by fraudsters during 2015-2016. 8% (9 of the 560 law firms surveyed) of these fell victim to the fraudsters resulting in actual financial loss.
Up until recently, claimants had to prove financial loss before they could sue for any damages for distress through data breaches. Vidal-Hall -v- Google [2015] EWCA Civ 311 turns this upside down after the 3 claimants were granted permission from the Court of Appeal to pursue Google for compensation for distress without having any financial loss. This suggests that law firms may be at risk of claims under the Data Protection Act even if no money is misappropriated as a result of the data loss.
In light of these trends, there is further scrutiny by Insurers requiring insured law firms to detail the preventative measures they take to protect against fraudsters with particular interest in what cyber security is employed by the firm.
The Law Society is helpfully responding to these developments and has created a new webpage on protecting against scams, including links to practical tips and practice notes such as 'Protecting your firm if you fall victim to a scam; Advice on protecting your firm against scams; Advice on cybersecurity'.
Another option is for firms to consider the Law Society's Conveyancing Quality Scheme (CQS). Whilst the majority of lenders make this a condition for panel status even for those that do not require it the CQS provides protocols and training to allow firms to be aware of how to provide the best practice. For example, one third of the newly formatted obligatory core training is in financial crime.
In short, both lenders and insurers are requiring further information from law firms as to the steps they are taking to avoid these types of claims. We would recommend that law firms ensure they are aware of all the latest guidance from the Law Society and ensure that all practices are fully complied with in relation to money laundering. We would also recommend a review of any IT security if this has not been updated recently. They key word is vigilance and using all the guidance available to stay ahead of the fraudsters. If in doubt talk to your brokers/insurers about any areas of concern.