Cybersecurity: Can your firm really afford to do nothing?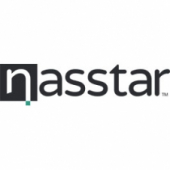 When it comes to cyber crime, there's certainly no shortage of threats out there. These can affect all parts of your IT infrastructure: endpoint, network, servers and the cloud. Today, launching a cyber attack has never been easier – even for those with limited technical know-how. Then there's the ever-present risk posed by careless or malicious insiders.
In his latest article for the Manchester Law Society's 'The Messenger' Bill Kirby, Director at Professional Choice Consultancy writes that nowadays falling victim to a hack not only means being at risk of losing client data but importantly losing the confidence of your clients. Not only that but the cost of fines for GDPR breaches for example, coupled with lost revenue is a cost that most firms cannot afford.
In order to protect themselves, Bill recommends that firms conduct an independent review of their IT infrastructure. An audit will identify any issues surrounding security, reliability of servers and networks and service level guarantees.
The cost of downtime
Without even considering the risk of cyber crime – Bill estimates that the lost revenue caused by 5 days of IT downtime at a firm of just 50 fee earners billing 5 hours of work a day equates to £250,000. And that isn't taking into consideration the impact on clients.
Defence in depth
As a managed IT service provider, Nasstar is constantly reviewing its security posture based on the current predicted threat landscape to ensure clients are protected from threats. We have many layers of security protecting our hosted platforms, however we know that security goes further than just IT. Only 20% of cyber crime is preventable through the use of technology, 80% of cyber attacks can be avoided through basic risk management and staff awareness training.
At Nasstar, we know that cyber security is not something you can do once and forget about. Defence against cyber crime will only have a lasting impact if you create that all-important cyber-savvy culture in your organisation. That comes from the top down and it spreads via effective training and regular updates to ensure best practice is always front of mind for staff.
Cyber advantage
As a member of the Manchester Law Society Advantage Group, and in collaboration with the Manchester Law Society, over the next few months Nasstar is teaming up with two other members to conduct an in-depth cyber security survey of MLS members and firms in the North West. Nasstar will be working closely with cyber security experts, Xyone and hosted telecoms suppliers, Matrix247 to review security and risk in the legal profession across the North West to understand how firms are tackling the momentous challenge of cyber fraud, hacking, data breaches and online crime.
The survey is due out in September with an in-depth report to follow in October. We do hope you find the time to participate and that you find the results useful. Watch this space for more news on this!