Cybersecurity webinar by Eze Castle Integration: A recap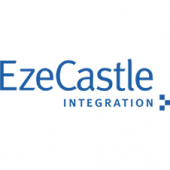 Security breaches can be highly disruptive to daily business operations as well as extremely damaging to firm reputation. What's more is that they affect a firm's bottom line and revenue too. Renowned privacy and data security researcher, Ponemon Institute, found that the average global cost of a stolen record was $141 in 2017, in a study looking into the cost of data breaches. This of course varies per industry and is likely to be even higher for businesses operating in professional services sectors, such as legal and financial firms.
With highly sensitive information stored on any given law firm's network, the sector is undoubtedly a hot target for cyber-criminals. Which explains why we've seen attacks and scams become increasingly sophisticated and diverse in their approach over the years. Therefore, it is vital for firms to ensure they have the right security practices in place and take ongoing actions to protect themselves and the clients they represent.
Watch to hear as Eze Castle Integration's cybersecurity experts explore different threats in the landscape, their impact, and share top tips to bulletproof firms against them in a recent webinar.
Speakers:
Dean Hill, executive director, Eze Castle Integration
Matt Donahue, business continuity consultant, Eze Castle Integration