Dun & Bradstreet report: Conquering compliance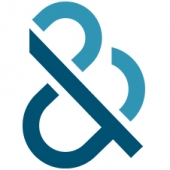 Major shifts in the world's current political and economic landscapes – Brexit, the election of Donald Trump, the impending changes in leadership across several major European nations – have significant impact on the organisations Law Firms do business with. And within this environment, the role of the compliance function has never been more vital.
Compliance teams protect their businesses from threats, whether ethical, regulatory or financial, but their ability to do so is defined by the information they can gather on prospective customers, partners and suppliers. Accessing this data and turning it into insight is a huge challenge.
The results of a recent Dun & Bradstreet study tell the story of compliance teams labouring under the dual demands of regulatory compliance and business growth.
Alternatively if you are planning to attend
Intapp
's Inception conference in San Francisco in May, then please come and join Dun & Bradstreet for a paneldiscussion on Client Intake, Conflicts & Compliance.