Dun & Bradstreet webinar recording - the devil within beneficial ownership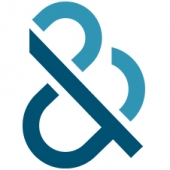 Do you really know your customers and suppliers? Are you confident your customer, supplier and partner data is robust enough to make your business compliant?
With ever expanding global supply chains, online transactions and complex business ownership structures, do you truly know who your customer, vendors and third parties are?
Melaine Campbell, Dun & Bradstreet's Managing Director explains why it's important as ever to know who you are really doing business with.
The regulatory landscape is changing as governments wake up to the fact that many businesses simply do not know who they are selling to or dealing with. The Beneficial Ownership regulations are now placing enormous responsibility on businesses to truly understand the ultimate ownership of the organisations that they deal with.
In this complex and rapidly evolving regulatory environment having the data to help your business make commercially sound and compliant decisions is critical.
Beneficial Ownership and Ultimate Beneficial Ownership (UBO) identification and verification are critical requirements for combating everything from financial crime, tax evasion and corruption, fraud and money laundering, to trafficking and terrorist funding.
In this essential D&B Perspectives Webinar you will learn:
the most important regulations and challenges are around Beneficial Ownership

which are the best practices to safeguard your business

how accurate data can keep your business safe

how to accelerate customer and third party due diligence

how D&B can help you uncover who you really are doing business with.

​
​IF YOU WOULD LIKE TO LISTEN TO THE FULL VERSION OF THIS WEBINAR CLICK HERE.