Dun & Bradstreet whitepaper: How to assess the risk of politically exposed persons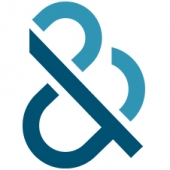 Supply and compliance professionals need to evaluate the risk of Politically Exposed Persons – those individuals who are perceived as more susceptible to bribery and corruption by deem of their public profile -- as part of the due diligence process, but that analysis can be complicated.
PEP risk needs to be assessed from both a contextual perspective, taking into consideration different elements of information and circumstances, and on a case-by-case basis to determine the real exposure and the degree of due diligence and risk mitigation activities that need to be conducted.
The purpose of this paper is to introduce the techniques and procedures that can be applied to any facet of compliance to validate screening results related to PEPs findings during a due diligence process. It includes the factors to consider during risk assessments performed on PEPs that can help determine the level of risk exposure and the potential mitigation strategies companies can implement. It is important to note that, depending on the specific area of compliance (e.g. anti-corruption, anti-money laundering, environmental, or health and safety), additional procedures may be required, depending on the objectives for each compliance program.