Exit and succession planning by Paragon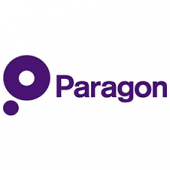 LawSelect is more than just an exclusive, 'A' rated insurer product, providing integrated insurance solutions and risk management tailored to law firms – it offers your firm access to a number of specialist partners providing you with valuable assets and resources.
One of our strategic partners, Eric Fletcher, from Regulatory and Compliance Experts (RCE), explores below the importance of Exit and Succession Planning.
"Firms have professional responsibilities, and those responsibilities remain when a firm is closing down." – Gordon Ramsay, Solicitors Regulation Authority (SRA).
Succession planning is the most immediate and complex challenge facing the legal profession. Retirements, transitions and firm closures have serious legal and financial implications for everyone involved. But despite the average age of law firm partners rapidly approaching 60, an alarming number of solicitors do not have a suitable exit strategy in place. The Law Society has strongly advised members to have a plan in place to identify a successor practice, secure professional indemnity insurance and safeguard sensitive client data. A number of firms have acquired other practices and then discovered problems resulting in regulatory and insurance issues. The SRA has taken action against firms that did not follow proper procedures in their exit strategies.
There is a lot written and talked about on this subject and, like GDPR, it is topical and to be expected. The frequently mentioned aspects of this include strategy, objectives, leadership, culture, values, valuation, compensation, conflicts, talent pool and compatibility. Disturbingly for those regulated, the very thing that needs to be addressed in their best interests is hardly mentioned, if at all. The regulatory implications are present and clear, so why are these not at the forefront? Maybe they are not as attractive as the areas mentioned or perhaps there are other reasons but these factors are something a regulated individual would want to consider carefully.
RCE are not brokers – as a QC, solicitor advocate and an accountant with extensive practical experience at the SDT, we can help and advise solicitors to do the right thing for their firm. We have, over the years, sadly seen problems arise with both firms and individuals. Solicitors earn their practising certificate – by having a practising certificate the individuals and firms themselves are naturally subject to regulation. RCE draw on our personal experiences of seeing what can go wrong to help build an exit and succession planning strategy which includes the key regulatory issues so often overlooked.
If you build a firm around a sound regulatory base with good systems, controls and training you may well find staff performance is good and your management life a little less stressful than otherwise. The same could be said when considering exit and succession planning. Get the regulatory parts right, the parts that may well affect careers and financial wellbeing, then a major source of concern has been dealt with.
Last year in conjunction with Salford University, we delivered The Exit Strategy For Law Firms seminar offering invaluable insights for legal professionals. The regulatory issues that could and often do arise in different scenarios was a common theme throughout the day. This year, in partnership with Paragon and LawSelect, we will be delivering a series of free, short breakfast seminars that will help you define a compliant succession strategy. For more information you can find us at Regulatory and Compliance Experts.
The first Breakfast and Learn will be taking place on the 26th of June at Paragon's offices in London; this will be limited to 30 attendees. To see details of the event and register, click here.
Eric Fletcher, from the Regulatory and Compliance Experts, is just one of the strategic partners who work closely with Paragon Brokers and LawSelect. Further expertise and advice is provided on a range of functions from website build and office facilities resourcing to case management programmes and telephony. For more information on The Strategic Partner, LawSelect or Paragon please email mmachale@paragonbrokers.com or visit LawSelect and The Strategic Partner.