Exterro: Building a data inventory at your organization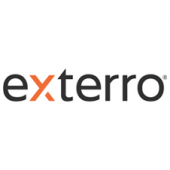 Data lives across all areas of all different departments: legal, IT, marketing, services, sales—everywhere. Often, data lives in places many of us aren't even aware of, due to either tribal knowledge that has long since left the organization or a lack of documentation and maintenance of important data sources. This emphasizes the importance of engaging leaders across the organization to help understand what is being and has been collected, with whom that data was shared, and where it currently resides.
Such an undertaking often requires a special project manager, or team (a committee of managers, for example) to help enforce data hygiene rules among departments. This team or individual would engage with key stakeholders across the business to better understand their practices around data and create a streamlined process for handling that data. The most effective and efficient way to handle your data inventory would be to use a software platform that can handle end-to-end collection and analysis of that data.
Since all of the questions surrounding compliance to data privacy regulations start with the organization's data map, it needs to be built the right way. This means organizations should use their tools and technology to stay flexible as these laws evolve, thus keeping the data inventory modern and actionable.
Exterro has put together this guide to help individuals who play a key role in managing their organization's data. With the right mix of people, processes, and technology, implementing and automating routine maintenance of your organization's data can become an efficient way to comply with new privacy laws.
In this guide, we'll cover the following:
Why It's Important to Have a Data Inventory
How to Develop a Data Inventory at Your Organization
Minimizing Your Organization's ROT
Managing Third-Party Vendor Data
Key Challenges of Creating and Maintaining Your Data Inventory
A Data Inventory Case Study