Exterro: Walkthrough on data retention under GDPR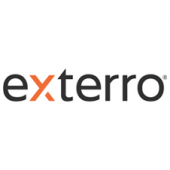 We all put effort into collecting data and using it effectively to create benefits and value for our customers and for our businesses.
But are we giving enough thought to whether we really need all the data we collect? And how long we keep it for?
The GDPR reminded us we should only collect the data we require and should only retain it for "as long as necessary." We've already seen regulatory actions leading to fines because businesses had retained data unnecessarily. So, what key steps can we take to ensure we are more effective?
Exterro teamed up with Data Protection Network (DPN) for this webinar, and leading experts summarised the key points from DPN's new industry-led Data Retention Guidance, as well as explaining how businesses can really get to grips with this challenging topic.
Follow the link below to watch the webinar replay, where leading industry experts Simon Blanchard (Partner at Data Protection Network Associates), Tania Joyce (Data Privacy & Governance Specialist) at British Gas, Tilly Lang (Data Protection Practitioner) and Stuart Davidson (European Marketing Director at Exterro) discussed:
What does the law require with respect to limiting how much personal data is collected and how long it should be retained?
Why should my businesses think twice about the data they've collected and how long its kept for specific purposes?
How should I go about tackling data retention?
How do I create a policy and schedule?
How can good practices be effectively implemented across my business?