Five document management mistakes to avoid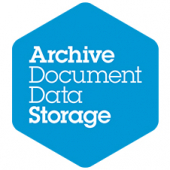 Failing to manage your documents efficiently and securely can cost your organisation time, money, and legal problems. Is your document management plan up to par? Here are five common document management mistakes to avoid.
Mistake 1: Not following a retention schedule
This may sound like a no-brainer, but many organisations don't know what documents to keep, how long to store them, and when they should be destroyed. A retention schedule establishes formal procedures for retaining documents across your enterprise. Whether you're starting a retention schedule from scratch or revamping an existing schedule, a qualified specialist can help ensure it meets legal and regulatory compliance requirements.
Mistake 2: Not digitising active files
Active physical files are easily misplaced or lost, especially in busy offices. Digitising your active files allows you to store, manage, and access your information with a few mouse clicks. After digitisation takes place, your document scanning partner transfers your digital files to a hard drive, server or enterprise content management (ECM) application so you can find them easily.
Mistake 3: Storing archival files in house
Many organisations mistakenly think the most secure and cost-effective place to store their records is on site. But in-house storage is the least secure and most costly place for any business to store archival physical files.
Off-site file storage keeps your archival files safe from internal and external risks, and at a fraction of the cost of storing them in your office. They're stored in a record centre built purposely for the long-term storage, security, and preservation of paper records. These facilities feature:
24-hour internal staffing
entry access controls
monitored security systems
fire detection and suppression technology
secure loading and unloading areas
Each record and box is barcoded, entered into a tracking database, and managed by background-screened records management professionals.
Mistake 4: Ignoring final disposition of records
Storing records longer than necessary is a big mistake that can lead to privacy protection and legal liability risks. A file shredding service helps you destroy old documents quickly and securely. First, secure destruction sacks are delivered to your office free of charge. Then, a screened shredding technician collects the filled sacks and shreds the contents in an industrial-grade shredding machine. You receive a Certificate of Destruction at the end of the destruction process.
Mistake 5: Not protecting digital backups
A solid document management plan protects against the unexpected. Make sure you have a strategy for safeguarding your backup data. A data tape rotation service can help. Your backup media is routinely transferred to a data vault for safekeeping and management. Specialised tape management and barcode technology are used to track your media. During a data loss emergency, your data tapes can be delivered quickly to your designated emergency hot site.
By avoiding the mistakes we've mentioned here, you can make sure your document management plan is secure, efficient and economical.
Archive Document Data Storage (ADDS) provides record and information management solutions for businesses throughout London, Bristol, Bath, and Swindon. Please contact the File Queen for a free consultation or further information: filequeen@archivestorage.net.